News
Obituary: Godfrey Hodgson
Thursday 11 February 2021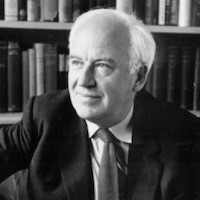 Godfrey Hodgson (photo), who has died at the age of 86, was a distinguished British journalist, broadcaster and historian, specialising in modern American politics. He was director of the newly expanded Reuters Foundation Fellowship Programme at Oxford from 1992 to 2001.
With a first-class degree in history from Oxford University and an MA from the University of Pennsylvania, Hodgson started out in newspaper journalism at The Times in London. After two years, aged 28, he moved to The Observer to become its Washington correspondent, from 1962 to 1965.
It was a formative time to be a foreign correspondent in the United States, and it was the making of a future historian. The news agenda comprised the Cuban missile crisis, the assassination of John Kennedy, the civil rights campaign and the growing Vietnam War protest movement.
Back in the UK, he worked for ITV in television current affairs, was editor of The Sunday Times Insight investigative reporting unit and became the first foreign editor of the new Independent newspaper.
In between staff jobs, he was a prolific freelance contributor and published 15 well regarded books, mainly on US politics and history.
Hodgson's connection with Reuters came late in his professional life, when he took on the role of director of the Reuters Foundation Fellowship Programme for mid-career journalists at Oxford (1992-2001).
Steve Somerville, then director of Reuters Foundation, recalls: "Godfrey's task was to expand a small existing journalism programme, integrate it into an Oxford college and supervise the fellowship studies of talented international journalists.
"He was a success in two worlds: with the journalists, because he had the credibility of a brilliant multi-media career, and with the university, for whom his Oxford degree and his books gave him academic respectability." ■