News
Thomson family blocks review of ICE contracts
Wednesday 9 June 2021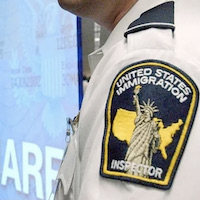 A majority of Thomson Reuters independent shareholders voted on Wednesday for a proposal that would have the company assess and report on potential human rights abuses of its work with US Immigration and Customs Enforcement (ICE).
More than 70 per cent of independent shareholders, and 19 per cent of shareholders overall, voted for the proposal introduced by Canada's British Columbia Government and Service Employees' Union (BCGEU), twice the number that supported a similar resolution last year. The union had been aiming at better than 50 per cent.
Woodbridge, the private holding company of the Thomson family that controls roughly 68 per cent of Thomson Reuters shares, voted against the proposal at the group's annual meeting in Toronto, effectively making it impossible for it to pass.
"At least 70 per cent of independent shareholders supporting this resolution represents a stunning victory for human rights given the company is controlled by one family, the Thomson family," Stephanie Smith, BCGEU's president, said in a statement. "Thomson Reuters is failing to tackle very serious and concerning human rights risks related to contracts with agencies like ICE, and shareholders aren't buying their excuses."
Thomson Reuters has been working with ICE since at least 2015, providing a variety of services including access to databases and staff to monitor social media accounts.
The company, through its subsidiary Thomson Reuters Special Services, had active contracts with ICE worth $39.1 million in 2020.
Critics say they facilitate the deportation and human rights abuse of immigrants. One contract for "risk mitigation services" has raised concerns that Thomson Reuters may be aiding the surveillance of American immigrant activists. ■
SOURCE