News
Reuters wins Pulitzer for racial injustice coverage
Friday 11 June 2021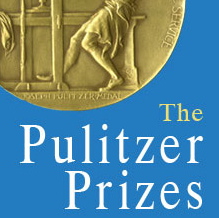 Reuters won a Pulitzer Prize on Friday for journalism about racial inequities in US policing.
It shared the prize in the explanatory reporting category with The Atlantic which was honoured for chronicling the COVID-19 pandemic.
The Pulitzer Board cited Reuters reporters Andrew Chung, Lawrence Hurley, Andrea Januta, Jaimi Dowdell and Jackie Botts for the "pioneering data analysis" of their "Shielded" series, which showed how an obscure legal doctrine of "qualified immunity" shielded police who use excessive force from prosecution.
Editor-in-chief Alessandra Galloni said in a statement that the series shaped the debate over how to reform American policing.
"In a year of tumultuous protest over police killings of Black Americans, 'Shielded' was a work of tremendous moral force about the intractable problem facing the world's most powerful democracy, the legacy of racial injustice," she said.
The Pulitzers are the most prestigious awards in American journalism. This year's prize was Reuters ninth since 2008, and sixth in the last four years. They have been handed out since 1917 when newspaper publisher Joseph Pulitzer established them in a bequest to New York's Columbia University. Most are worth $15,000 each.
Shielded ■
SOURCE