News
Thomson Reuters lifts 2021 sales outlook as earnings beat forecasts
Thursday 5 August 2021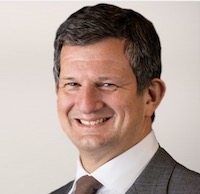 Thomson Reuters' second quarter results beat analysts' estimates on Thursday with higher sales across its main divisions.
Underscoring its outlook for raised annual revenue, the company said it would buy back up to $1.2 billion of its shares.
The parent company of Reuters News said it is monitoring whether the spread of the Delta variant of COVID-19 is affecting its businesses, but did not expect a major impact in 2021.
"We do not think that there is a significant financial impact for our customers, and therefore for us through the rest of this year," chief executive Steve Hasker (photo) said, adding that the course of the pandemic was unpredictable.
Thomson Reuters' print and events businesses are among the areas most vulnerable in case of a worsening of the COVID-19 situation, chief financial officer Michael Eastwood added.
Total revenues rose nine per cent to $1.53 billion, compared to expectations of $1.5 billion.
Although operating profit was down 14 per cent to $316 million, this reflected one-time gains in the year-ago quarter.
The three main business divisions all reported higher sales. Reuters News saw sales up six per cent to $168 million in the quarter, aided by its events business.
Executives said the company would spend between $300 million and $350 million this year as part of an estimated $600 million planned reinvestment in the business.
They also said $700 million remained of a $2 billion mergers and acquisitions budget and it has a "robust" pipeline of targets in areas such as automation and small-to-medium cloud-based and software-as-services businesses. ■
SOURCE

Reuters