News
Eikon outages 'unacceptable' - LSE chief
Saturday 7 August 2021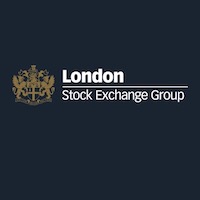 A corrupted server is to blame for "unacceptable" outages that have blighted Refinitiv's integration with the London Stock Exchange, according to LSE chief executive David Schwimmer.
Refinitiv's Eikon desktop product has suffered repeated disruption since the £20 billion takeover by the London exchange operator. It has gone down three times since April, with the latest outage on Monday lasting several hours.
"Completely unacceptable to me, to our management team and certainly to our customers," Schwimmer said at an investors briefing on Friday. "We haven't had a revenue impact from the outages."
The corrupted server has sometimes prevented data being distributed to Eikon desktops, Schwimmer said, noting that "we have identified the issue and are addressing it". He said it had nothing to do with the underlying product or services and nothing to do with Eikon.
LSE has moved ahead of schedule in its planned cost cuts related to the integration of Refinitiv. It raised its full-year guidance for savings this year to £125 million from £88 million.
In March the Exchange suffered the biggest one-day share price drop since the 2008 financial crash when it warned investors that the bill for integrating Refinitiv was going be much higher than expected.
"We're ahead of where we expected," Schwimmer said. "We're making excellent progress on integrations." ■