News
Reuters people and their families evacuated from Afghanistan
Tuesday 24 August 2021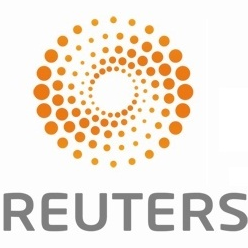 Sixteen Reuters people and their families have left Afghanistan and are now in Pakistan.
Reuters president Michael Friedenberg and editor-in-chief Alessandra Galloni, in a joint message on Tuesday, said: "We are greatly relieved to tell you that 16 of our colleagues and their families in Afghanistan have now left the country. Last night, these 73 people arrived safely in Pakistan.
"This has been an incredibly difficult time for our colleagues, who have continued to report steadfastly even as they witnessed their country's renewed tumult.
"We will continue to assist them and their families as they relocate - and to support other colleagues throughout the region."
They thanked "all those who have worked relentlessly over the past 2 weeks to secure safe passage for our people. The situation on the ground has been unpredictable and challenging, but they worked around the clock to make this happen."
Reuters will continue to report on Afghanistan in an independent and impartial way, they said. "Now, more than ever, that is vitally important."
A Reuters photo-journalist, New Delhi-based Pulitzer Prize-winner Danish Siddiqui, was killed last month while covering fighting between Taliban and Afghan government forces. ■
SOURCE

Reuters