News
Thomson Reuters hires new communications chief
Tuesday 29 November 2022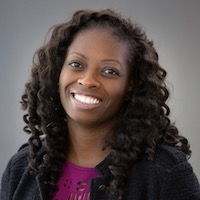 Thomson Reuters has named a new chief communications officer as part of a larger reorganisation of its communications function.
Jeannine Befidi (photo) is responsible for all aspects of corporate and brand communications as well as reputation management, employee communications and executive communications.

She joins the company for a second time from Ceridian, a US human resources software firm where she served as vice president of global employee communications. Before that, she spent two years as Thomson Reuters head of communications and change management. Befidi succeeds Alex Thompson, who held the role for nearly three years before stepping down in August.

The company has also hired Julia Commons as vice president in London of corporate affairs and product communications, and Marique Beard in Boston as vice president of internal communications.

Befidi said adding them to the team is in keeping with her plan to enhance the communications function to support Thomson Reuters growth and engagement. ■
SOURCE