News
AI at Reuters: 'Be skeptical and verify'
Thursday 11 May 2023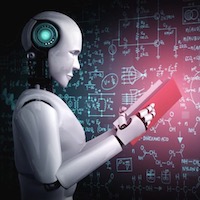 Reuters set out a framework for using artificial intelligence to support its journalism with "rigorous oversight by newsroom editors" and adopted a mantra: Be skeptical and verify.
The agency has four pillars for use of AI, editor-in-chief Alessandra Galloni told editorial staff.
First, AI technology, including generative text-based models like Chat GPT, offers potential to enhance journalism and empower journalists.
"From its founding, Reuters has embraced new technologies to deliver information to the world, from pigeons to the telegraph to the Internet … The idea of autonomous news content may be new for some media companies, but it is a longstanding and essential practice at Reuters News," she said.
Second, reporters and editors will be fully involved in - and responsible for - "greenlighting" any content that relies on AI.
"A Reuters story is a Reuters story, regardless of who produces it or how it's generated, and our editorial ethics and standards apply. If your name is on a story, you are responsible for ensuring that story meets those standards; if a story is published in an entirely autonomous fashion, that will be because Reuters journalists have determined that the underlying technology can deliver the quality and standards we require."
Third, Galloni said Reuters will make "robust disclosures" to its global audience about use of these tools.
"Transparency is an essential part of our ethos. We will give our readers and customers as much information as possible about the origin of a news story, from the specificity of our sourcing to the methods used to create or publish it. This does not mean that we will disclose every step in the editorial process. But where use of a particular AI tool is material to the result, we will be transparent."
Finally, exploring the possibilities afforded by the new generation of tools is not optional - "though we are still examining how to make most appropriate use of them."
Galloni said the Trust Principles require Reuters to "spare no effort to expand, develop and adapt" the news. "They also require use to deliver 'reliable' news. Given the proliferation of AI-generated content, we must remain vigilant that our sources of content are real. Our mantra: Be skeptical and verify." ■
SOURCE

Reuters