People
85: First Reuters went, now Lutyens restaurant
Wednesday 20 June 2018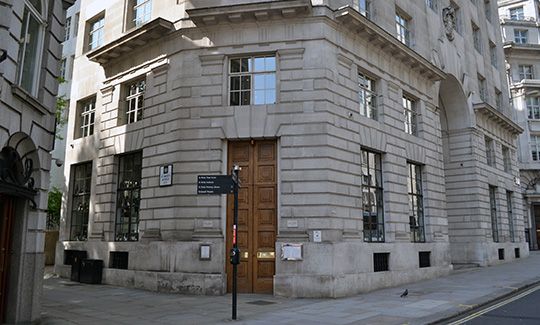 An up-market restaurant opened at 85 Fleet Street after Reuters left its former London headquarters has closed.
The small chain of stylish, expensive restaurants was founded by designer Sir Terence Conran and his partner Peter Prescott in 2006. It included Lutyens Restaurant, Bar and Cellar Rooms (photo), named for Sir Edwin Lutyens, the distinguished British architect who designed the 1939 Portland Stone building that served as Reuters head office for six decades.
Reuters sold the building in 2005 for £32 million and moved to Canary Wharf. It was refurbished and re-opened in June 2008, and the restaurant opened a year later in June 2009 to a clientele largely comprising the bankers, brokers and lawyers who moved into Fleet Street when the journalists moved out.
"Over the past few months the group has been undertaking an operational review looking to enhance profitability and exit underperforming businesses," said Stephen Clancy, an administrator. "The restaurant trade is going through a period of sustained change off the back of changing consumer demand. As such, the group's directors made the difficult decision to exit underperforming restaurants."
---