People
David Brough receives Thai award
Friday 28 February 2020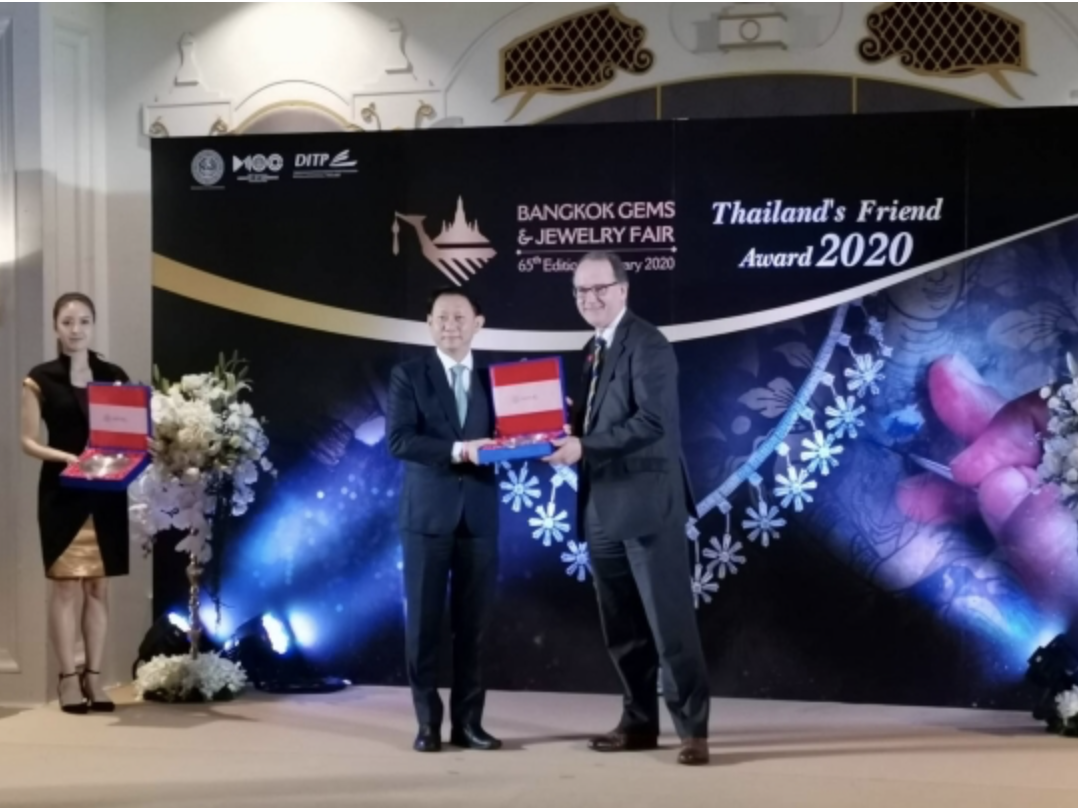 David Brough, a 30-year Reuters correspondent and editor who later developed a digital magazine about the global jewellery trade, has received a Thai government award for his support of the country's gems and jewellery industry.
The Friend Award granted by the Commerce Ministry was presented at the Bangkok Gems & Jewelry Fair (photo). Gems and jewellery are Thailand's third biggest export sector in value terms.
Brough, who joined Reuters in London from university as a graduate journalist trainee in 1985, had foreign postings in the United States, Ecuador, Venezuela, Cyprus, Portugal and Italy before leaving in 2016.
During his final foreign assignment to Rome as commodities correspondent, Italy (1999-2004) he covered UN food agencies and started reporting on the Italian jewellery sector, which triggered his passion for the jewellery and gemstone business.
He travels to trade fairs around the world which he promotes through his online magazine Jewellery Outlook. ■