People
Scott's coronavirus serenade
Tuesday 7 April 2020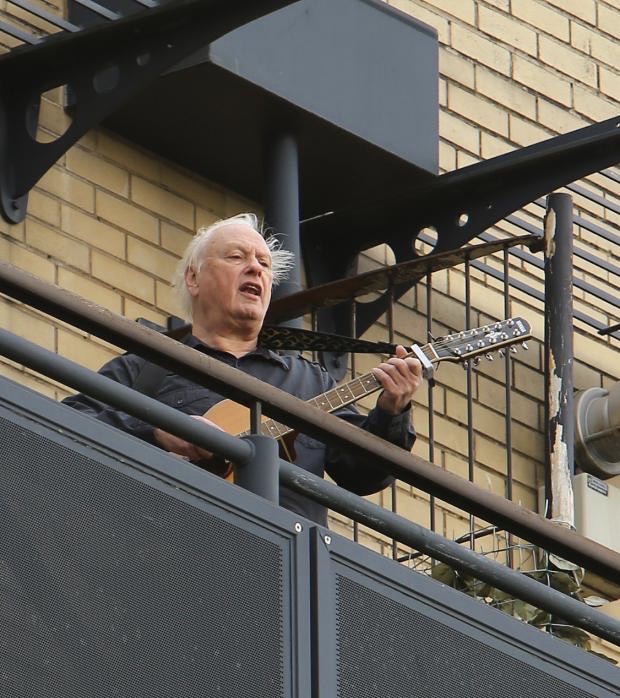 On a balcony overlooking the Clyde, the river that runs through Glasgow, Scott Thornton (photo) is serenading the city during the coronavirus lockdown.
Thornton, a 1971 Reuters graduate trainee who became a correspondent and manager, is helping his neighbours and passers-by to get through government restrictions. With his 12-string guitar, Thornton, 70, sings every day.
"Glasgow has a great tradition with music," he said. "I always say that the best free entertainment in Britain is watching the buskers at the steps on Buchanan Street and now we don't have that.
"I'm a big believer in music bringing people together and right now, more than ever, we need to be brought together."
Scott, a Glasgow resident for the past 12 years, encourages others to use music to get through the crisis.
"You might not have an instrument but we all know songs - we can download them and start your own choir at home. We all need something to do to pass the days now. All you need is a voice to have a bit of music." ■