People
'I am not useful for my camera if I die'
Thursday 31 August 2017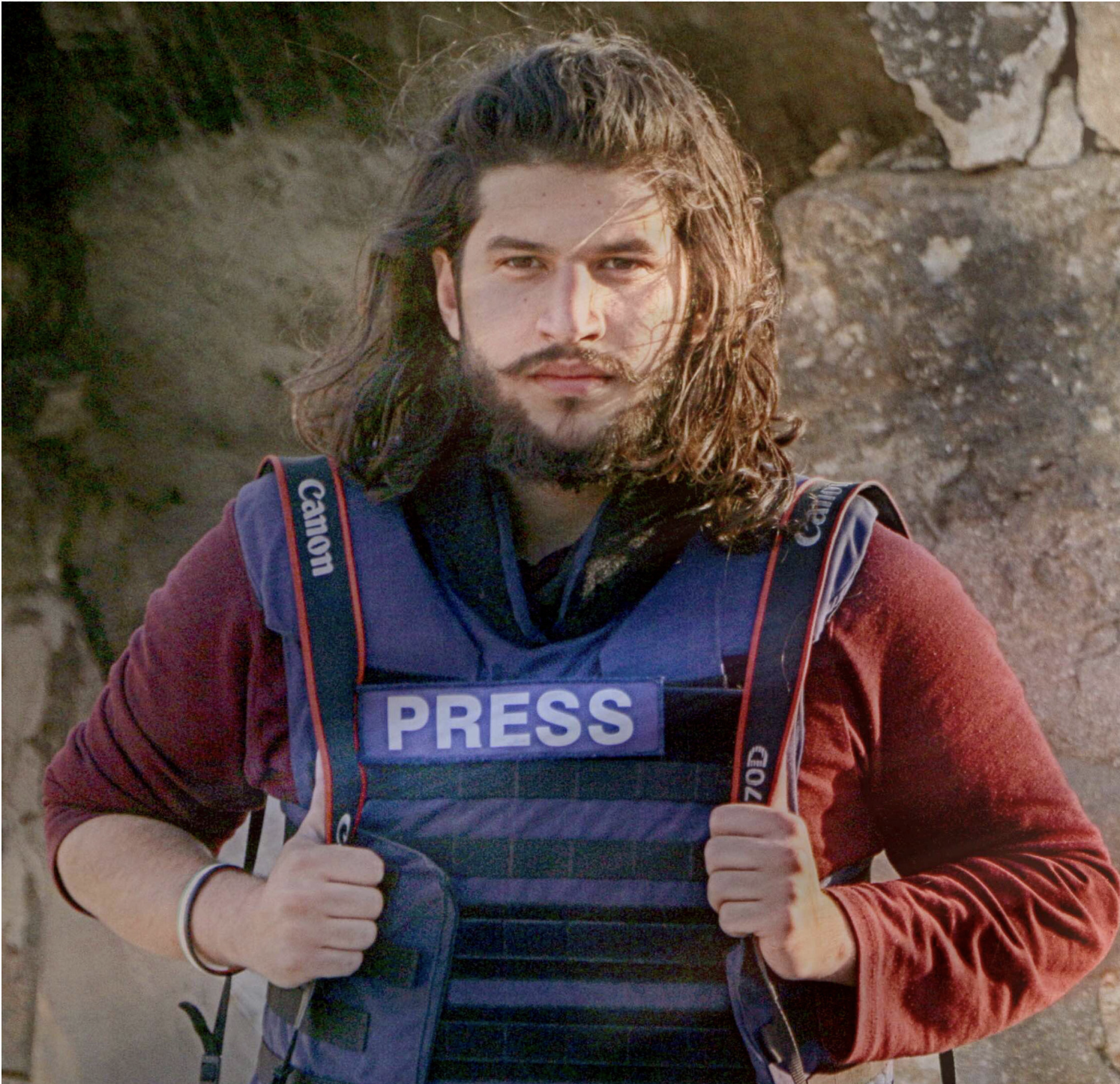 A Syrian photographer who got his first freelance assignment for Reuters has been telling how he was shot by an army sniper and thought he might die.
Hosam Katan (photo) was a 17-year-old student working as a fixer for foreign journalists covering the Syrian conflict when he gave his friend Molhem Barakat $400 for a camera. Barakat was working for Reuters when he was killed by tank fire in Aleppo in December 2013 while covering a battle between rebels and forces loyal to President Bashar al-Assad. He was 18.
Two days before his friend died, Katan got his first freelance assignment from Reuters. He continued shooting for Reuters and the German magazine Stern for two years.
Katan was shot In May 2015. He was with Syrian rebels after they had taken territory from the government. To avoid gunfire, the group left their vehicles and went on foot. "There is a sniper on the left side, so we have to lean forward and run fast," a rebel commander told them. "The sniper doesn't shoot that often."
Katan watched 10 men run ahead, and heard their giggles after they made it to safety. Then he sprinted forward and two bullets kicked up the dirt in front of him. A third bullet tore into his abdomen.
He lay on his back, unsure of where he had been hit or how long he had to live. He had seen enough people shot to know which wounds were fatal and which were not.
Cut off from the others, he wriggled out of his flak jacket, unbuttoned his shirt, took a deep breath and rolled over. Grabbing a camera - "an instinctive reaction" for a young photographer - he started crawling back.
One fighter extended his arm and pulled Katan away from the sniper's view. In pain, Katan pressed his palm against the wound and started running, stumbling and running again. "I didn't want to die there," he remembered later. "I am not useful for my camera if I die."
Katan's story, told to The New York Times, reveals much about how coverage of the conflict has changed from a war reported by foreign correspondents flying in for brief visits to one covered almost entirely by local journalists with no means of escape. Many had little to no journalism experience, yet their work now forms the backbone of Western coverage.
Katan's family fled across the border to southern Turkey and it was from there that he made his way as a refugee​ by dinghy to Greece two years ago and eventually by train, bus and on foot to Germany. He is now studying photojournalism at the University of Applied Sciences and Arts in Hanover.
He is trying to raise funds to cover the cost of publishing his book Yalla Habibi which portrays the daily life of civilians under siege and bombardment in eastern Aleppo.
"My experience in the past years changed the way I think, live and dream," he said. "I know now that life is about more than the basic needs of food and shelter. It is about ambition, and photojournalism is my ambition." ■