People
Reuters: A bedrock and a beacon - Peter Bohan
Tuesday 1 January 2019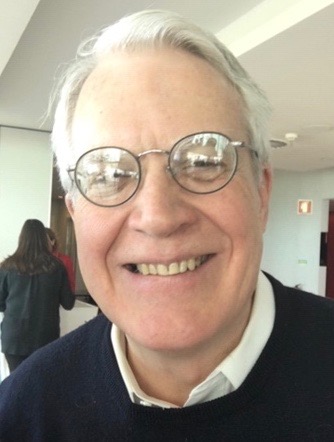 Bowing out after 35 years with Reuters, Peter Bohan (photo) bade farewell to colleagues in troubling times for the news business.
Executive director of the US domestic Reuters America news service, Bohan said there are far too many to thank individually for work, lessons and fellowship. "So let me thank you one and all most sincerely for your endless time, energy and pursuit of excellence," he wrote.
"As we know, these are troubling times for the news business. But anyone who's read through Donald Read's history of Reuters, or leafed through the book of honor enshrining our heroes at the DC bureau, knows that we've seen tougher days. The assault on News will turn because the world needs facts - our stock in trade."
Even now the world still looks at Reuters as we look at ourselves, he said, referencing a media bias graphic that shows Reuters at the top with AP and Bloomberg for neutrality in original fact reporting.
"Reuters is a beacon because we are a bedrock of facts. So I can only leave you with a couple of nuggets from early in my Reuters career: 1, 'Your mother says she loves you? Check it out!' (City News Chicago, 1983), and 2, 'Source every word!' (Ian Macdowall, [chief news editor] 1986). Oh, and of course: 'Never be first with the wrong news.'"
Bohan joined in 1983 as a commodities reporter at Reuters Chicago Board of Trade office. On the raucous exchange floor he had his first customer encounters working with 2,000 shouting traders. "I never heard one tell another he made money," he says. "Bad mojo. Futures are a zero sum game. The next day, bragging could bite you."
In 1988 he moved to Hong Kong where he worked as a world desk editor and had reporting assignments to Thailand, Malaysia and Indonesia. Two years as bureau chief in Singapore followed before a return to Chicago as Americas commodities editor and then in 2004 Midwest bureau chief responsible for coverage from a dozen states. He was founding editor of the Reuters America Service, which he created in 2010 to report local news of US national interest.
His legacy: "The idea that the customer should be our guide. As long as we honor that, and deliver the facts, Reuters can prosper." ■