People
Rob Taggart's new gig - in front of the camera
Sunday 6 January 2019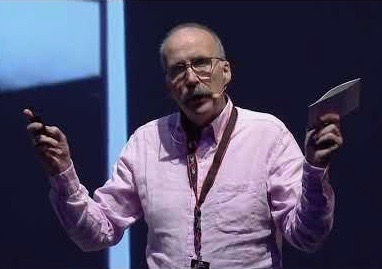 Rob Taggart, a photo editor from day one of Reuters news pictures service, has retired after 48 years in photojournalism and is learning a new skill - public speaking.
His first platform was Xposure, an international photography festival organised by the government in the Gulf emirate of Sharjah (photo).
Taggart joined news pictures at its then European headquarters in Brussels in January 1985 after Reuters bought UPI's International photo operations. Later that year he relocated to London and in 1992 transferred to Hong Kong as deputy photo editor for Asia Pacific. He became editor in 1995 and later rebased to Singapore until leaving Reuters in 2000.
The last 17 years have been spent with AP, latterly as director of commercial photo operations, Europe, Middle East and Africa. He retired in July.
"The Xposure photo festival presentation was my first attempt at this type of public speaking and was greatly enhanced by the superb content I put together with much help from old colleagues and friends at Reuters and AP," he said.
"My plans for the future are to pick up my cameras again and pursue some personal photo projects as well as anything interesting that comes along in the way of photography, editing, teaching or sharing my experiences with others in an educational capacity."
VIDEO Rob Taggart at Xposure ■