People
Reuters mental health champion bows out
Friday 31 January 2020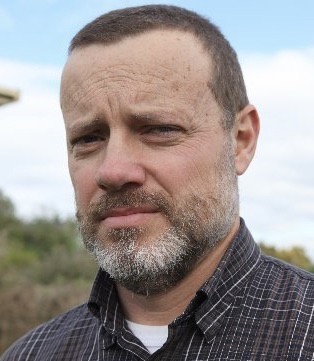 Reuters head of mental health and wellbeing strategy Dean Yates (photo) has stepped down after 26 years with the agency, much of it experiencing frontline trauma in some of the world's toughest hotspots.
On his way out, Yates had a message for news organisations everywhere about the mental health of all staff and freelancers.
"I was proud to help raise awareness of the importance of good mental health at Reuters in the nearly three years I held the role," Yates wrote on Facebook. "I'd like to think I made it a bit easier for folks to overcome the stigma of silence that for so long has been synonymous with being a journalist. That said, my mental health work feels so unfinished. I feel like I just scratched the surface given the stress and trauma I know my colleagues encounter every day."
Many mental health initiatives will continue at Reuters, he said. With the support of journalists, managers and the Reuters Peer Network, these initiatives can grow.
"I've learnt during my journey with PTSD that you must take charge of your mental health. Educate yourself. Find out what works for you. Seek control (or a degree of control) over those areas of your life that you can. And get help if you need it - from family, a friend, a peer or a professional. Seeking help is strength, not weakness."
Yates, who was based in Tasmania during his mental health assignment, said never have mainstream journalists faced so many threats to their mental health.
"When I was younger, the frontline was in Baghdad or a natural disaster zone in Indonesia that might take 24-48 hours to reach. At some point, I'd leave and return home. When I was really young, we didn't know what our competitors had done until the next day.
"Today's journalist seems to live and work on a 24-hour frontline, whether that's in Washington or Nairobi, Shanghai or Sydney, Moscow or Mexico City: Governments, from democracies to dictatorships, treat journalists as the enemy. Their supporters spew abuse at reporters via social media. Billionaire media barons have their own agenda. The news cycle is unrelenting. Digital overload has no bounds. In some countries, trauma and crisis are unending. At the same time, news organisations across the world are shedding jobs. The unending mantra seems to be: Do more with less."
Yates said he was very proud to work for Reuters during the past 26 years, whether in the field, in a newsroom calling a government official or working on a desk editing a story.
"I loved our reputation for accuracy. I loved the way we threw everything at the big stories. Working in a team was everything for me: I'll always remember the drivers in Baghdad who risked their lives every day; the Vietnamese staff who wrote coffee reports one day and covered devastating floods the next; Indonesian photographers and TV staff who captured that amazing country in all its mystery, colour and agony; the graphics journalists in Singapore who showed me there was yet another way to tell a story. And a special mention to Reuters colleagues everywhere who cover anything that moves a financial market. I worked hard to stay away from those sorts of stories because I didn't have the nerve. Baghdad, yes. Financial markets, no. I say that because I reckon financial beats are damn stressful and should be recognised as such."
Yates urged news organisations everywhere to set a simple benchmark for the mental health of all staff and freelancers: "Take their mental health as seriously as their physical safety. You wouldn't send reporters into a war or conflict zone without a flak jacket and helmet. So, review what your organisation is doing to protect the psychological safety of all your staff and freelancers. News bosses must take the lead on this issue. Make it a top priority. Create mental health roles for people who are passionate and give them clout. Develop strategies. Develop policies. Make good mental health part of your DNA."
News organisations will not deliver stronger journalism over the long term and create better places to work unless news leaders make the mental health of their staff a key pillar of their newsrooms, he said. "Mentally unwell journalists cannot produce consistently high-quality journalism. It will become even more difficult to hold governments and organisations to account and shine a light in dark corners of the world. The good mental health of journalists is a press freedom issue. Now more than ever, the world needs healthy journalists. More broadly, good mental health in the workplace is a fundamental human right."
He concluded: "To the dear colleagues I worked with at Reuters who were taken violently from this world, RIP: Namir Noor-Eldeen, Saeed Chmagh, Lu'ay al-Jabouri, Sabah al Bazi and Muhanad Mohammed in Iraq. Yasser Faisal in Syria and Harry Burton in Afghanistan. And to all those others I wish I had known who were killed doing their job, RIP too." ■