People
Reuters names new chief correspondent for Ukraine
Monday 4 April 2022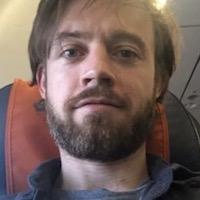 Reuters has appointed Tom Balmforth (photo) as chief correspondent for Ukraine after a six-year stint in Kyiv by Matthias Williams.
Both are the sons of former correspondents - respectively Richard Balmforth and Tony Williams.
Balmforth began his journalism career in Russia in late 2009 after studying French and Russian. He freelanced and was Radio Free Europe/Radio Liberty's Moscow correspondent for several years, reporting and travelling around Russia and the former Soviet Union. He covered the 2014 revolution in Ukraine and Russia's annexation of Crimea.
He joined Reuters in 2018 where he began as Moscow's duty reporter and then became a senior politics and general news correspondent. He is now learning Ukrainian.
Rachel Armstrong, Europe news editor, said Williams is moving on to a new post which will be announced soon "after a superb six years in Kyiv".
Armstrong added: "A heartfelt thank you as well to the rest of the Ukraine team and those reinforcing it, who are producing first class coverage under incredibly challenging conditions."
Max Hunder, who has spent the past year working in Ukraine for the Kyiv Post and the Kyiv Independent, has also joined Reuters Ukraine team. ■