The Reuter Society
Brian Cathcart - Waterloo
Thursday 7 June 2018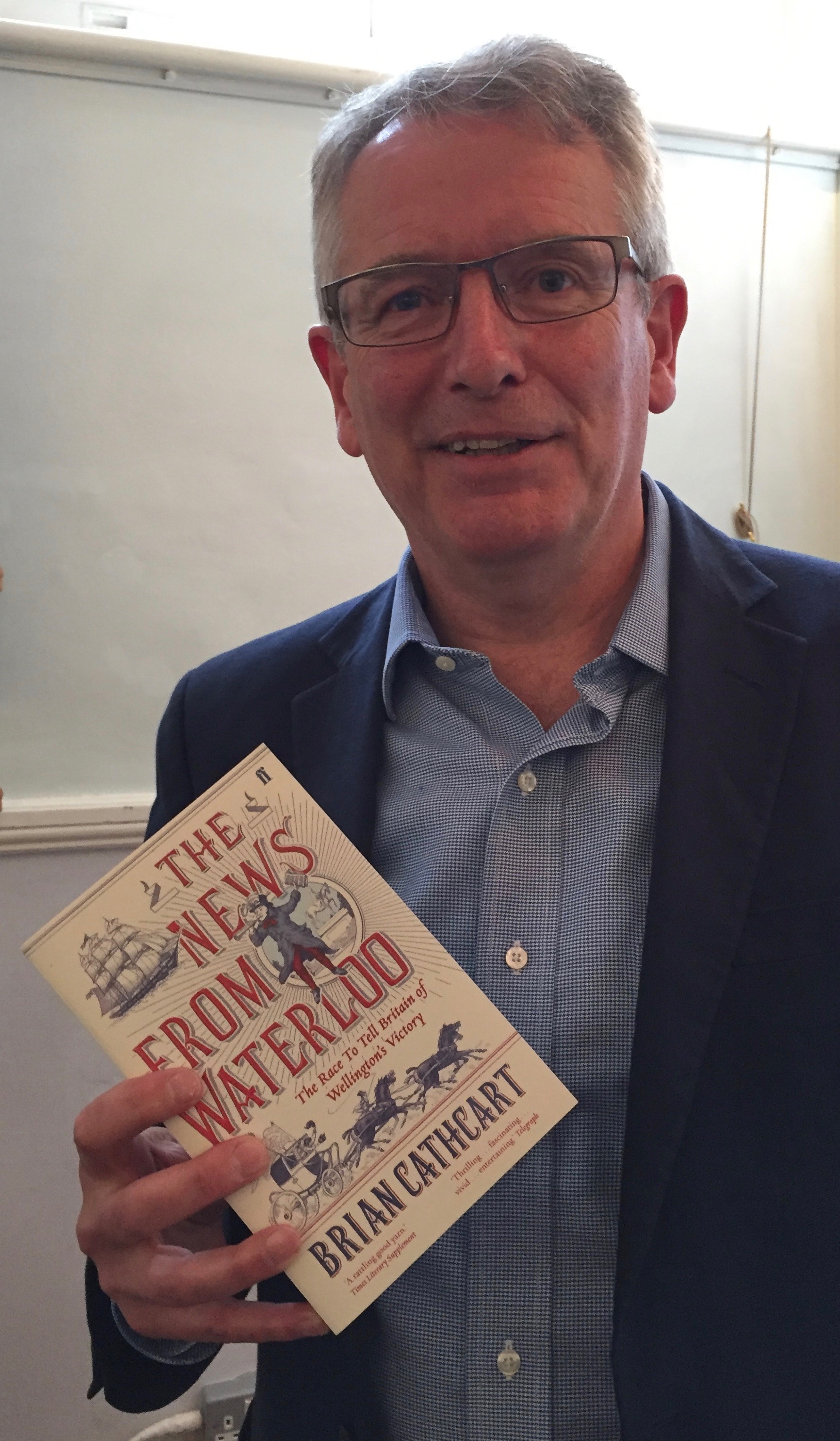 It was the story of the century, but in 1815 news moved at a gentlemanly pace and word of Wellington's defeat of Napoleon on Sunday 18 June took three days by horse-drawn carriage and sailboat to reach London from the battlefield near Brussels.
Not so Brian Cathcart's (photo) account of how it was reported, The News from Waterloo, which rattles on at a rapid clip as did his talk to The Reuter Society.
London had 56 newspaper titles, mainly vehicles for advertisements, but there wasn't a single reporter on the battlefield to send the news back to them. The principal news agency for foreign news was the government. Wellington's 2,500-word narrative of the battle began three days before hostilities were joined. And he buried the lead.
It was a year before Paul Julius Reuter was born and 36 years before he launched his news agency.
Cathcart joined Reuters in 1978 as a graduate trainee and was a correspondent in Paris, The Hague and London bureau before leaving in 1986 to join The Independent at its launch. He was foreign editor and then deputy editor of the Independent on Sunday and later assistant editor at the New Statesman before becoming a university professor of journalism. ■