The Reuter Society
Reuters and the events of May 1968 in Paris
Friday 4 May 2018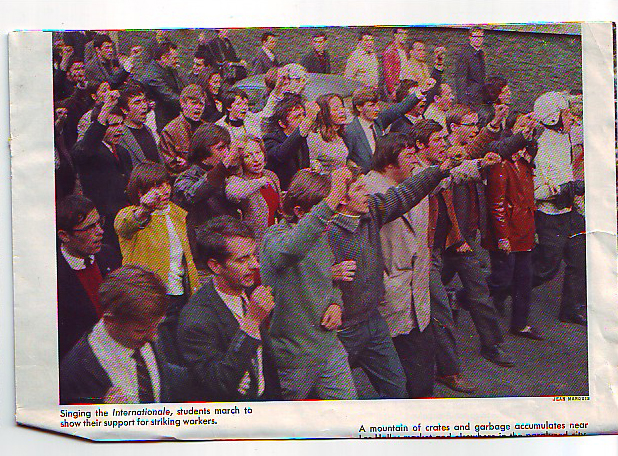 Students were marching in protest against the government, bridges across the Seine were closed, and lunch with visiting managing director Gerald Long had to be cancelled. Thus began Reuters' coverage of les événements of May 1968, as recounted by the Paris news editor at the time, Stephen Somerville.
Now chairman of The Reuter Society, he welcomed more than 50 members and guests to a commemorative dinner in Paris to mark the 50th anniversary of the events. It was held at Le Procope, the French capital's oldest restaurant in continuous operation (since 1686). It is located off Boulevard Saint-Germain in the Latin Quarter, scene of clashes between demonstrators and CRS riot police 50 years ago.
Jonathan Fenby, who was an editor on the World desk in London and then followed Somerville as Paris news editor, said the events of 1968 remained a seminal moment in French history. From 1789 France had had the idea that regime change could be brought about by direct action in the streets.
John Suchet and Terry Williams, who also worked in the Paris bureau at the time, recalled anecdotes about the events. In the news magazine picture, Williams appears as a Reuters reporter, top right, with the demonstrators.
Barry May added a postscript on the battle of Grosvenor Square when protestors demonstrating against the US role in the Vietnam war clashed with police outside the American embassy in London in the Spring of 1968.