People
Ex-World Desk sub in TV documentary
Wednesday 15 May 2019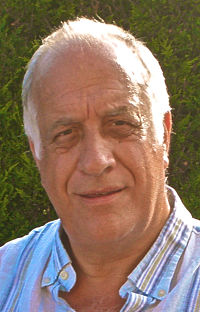 Former Reuters World Desk sub-editor and stringer John Marquis (photo) is to feature in a television documentary about an American murderer.
Marquis, 75, represented Reuters for 12 years while working in the Bahamas. He met Sante Kimes in a top security women's prison in New York State eight years ago and later wrote a book about her titled Evil and Son.
Now he is to talk about his encounter in a Sky TV series about the world's most evil killers.
Kimes, who died in her prison cell in 2014, went on a "con-and-kill spree" across the United States in the 1990s with her son Kenny. They became known to police as Mommie and Clyde.
Both were eventually sentenced to more than 120 years in jail without parole for two murders, including that of New York socialite Irene Silverman. Sante Kimes was also suspected of at least three more killings.
Marquis worked on the World Desk at 85 Fleet Street in 1969-70 after two years as the Bahamas stringer. He represented Reuters again between 2001 and 2009 while working as managing editor of The Tribune, the Bahamas' leading daily.
The Sky documentary is his fourth. He has also featured in programmes about the murder of Sir Harry Oakes in 1943, and Haitian dictator Francois "Papa Doc" Duvalier. He has written books on both - Blood and Fire, published in 2005, and Papa Doc (2007). ■